Brontë Naylor
Inside Out
2018, arcylic
3 x 35m

Sea Walls
Cairns
Far North Queensland
Australia


This work aims to dissolve the notion that the natural world and urbanized spaces are separate from each other. Rather, this work illustrates the blurring of the inside (urbanization) and outside (the natural world). Combining organic and man-made elements from under, above and around the ocean, this public artwork paints an alternate landscape, one that grows, blends and is in tune.
Brontë Naylor
Golden Hour
2018, arcylic
6 x 50m.

The Big Picture Festival
Glenelg
South Australia
Australia


Brontë Naylor
Up Top
2018, arcylic
50 x 50m

Cairns Council
Gordonvale
Far North Queensland
Australia
Up Top is an artwork that focuses on peer congratulations and encouragement. This is represented by the 'hi-5' a widely recognised gesture for positive reinforcement. Conpects generated through community workshops.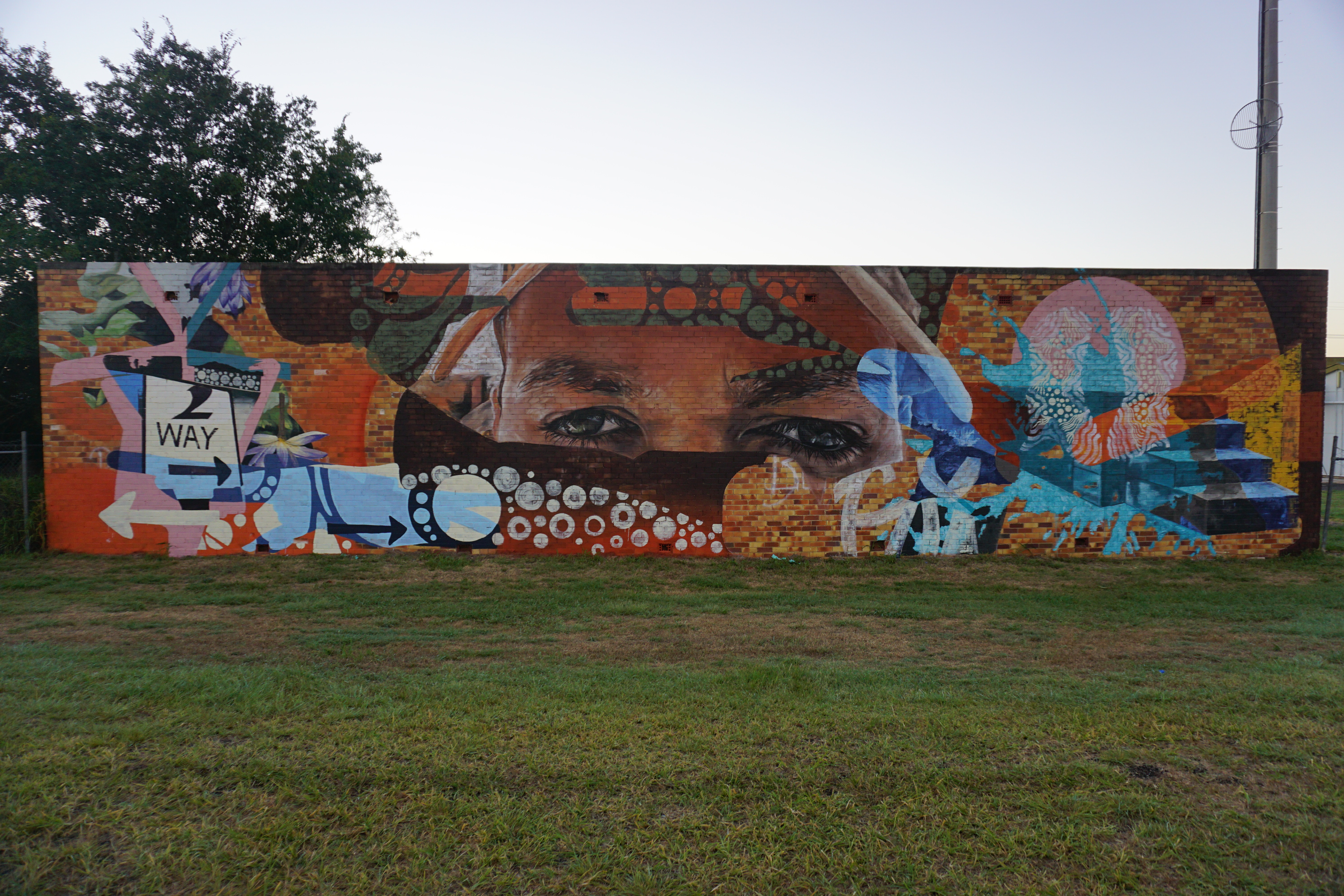 Brontë Naylor &
Kane Brunjes
Murgon
2018, arcylic
6 x 25m

Telstra
Murgon
Queensland
Australia
MURGON | featuring a portrait of local legend Buddy! Last week
Kane
Brunjes, Gunggari, Kabi Kabi man, and I undertook a collaborative public art piece. Brunejs predominantly practices studio painting, aerosol and ceramics. This project saw me mentoring Kane in logistics and passing on some techniques for up-scaling artwork.
Massive thank you to O
livia Everitt
for countless reasons! And P
CYC South Burnett
and
Telstra
for support.