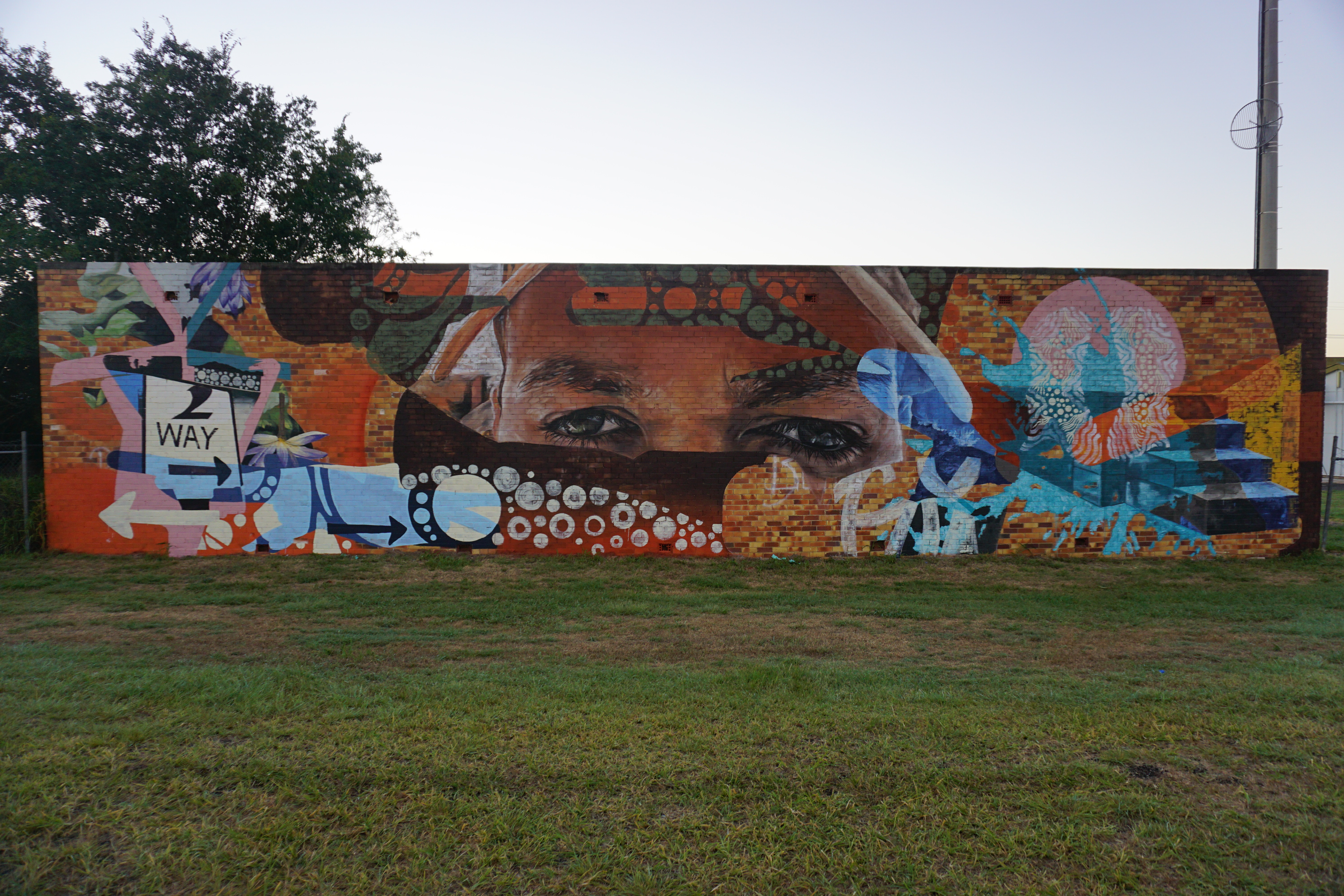 Brontë Naylor &
Kane Brunjes
Murgon
2018, arcylic
6 x 25m

Telstra
Murgon
Queensland
Australia
MURGON | featuring a portrait of local legend Buddy! Last week
Kane
Brunjes, Gunggari, Kabi Kabi man, and I undertook a collaborative public art piece. Brunejs predominantly practices studio painting, aerosol and ceramics. This project saw me mentoring Kane in logistics and passing on some techniques for up-scaling artwork.
Massive thank you to O
livia Everitt
for countless reasons! And P
CYC South Burnett
and
Telstra
for support.